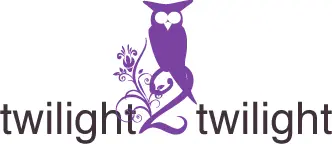 For the craft Enthusiast in us all!
Dear Valued Guests,
Welcome to Twilight 2 Twilight Country Retreats, to ensure that your stay at Twilight 2 Twilight Country Retreats is as pleasant as possible, just a few guidelines to point out to ensure your safety and the safety of the private residence.
CARETAKERS – Just Next Door Twilight Grove
Our caretakers Ken & Isla Gillinder live next door at "Twilight Grove B&B" 39 Esk Forest Rd and are always happy to help with any questions or concerns you may have. You can contact Ken or Isla by phone 07 5424 1432.
Homestead
We don't wear shoes in the house and would appreciate you removing your shoes in the house. This is our way of keeping the country dirt out of our home.
THIS IS A SMOKE FREE VENUE. Smoke Detectors and alarms have been fitted to the hallways for your safety. If you need to smoke, you can smoke in the car park.
If you must, please smoke outside of the residency and the studio using an ash-try as the grounds can get very dry. There is absolutely no smoking in the Guest House and Studio.
DO NOT move the furniture. It damages the floors.
Please do not flush anything other than toilet paper in the toilet.
Guest must advise Caretakers of any damage.
Candles may not be burned in bedrooms. Candles used in common areas must be attended at all times, as they represent a fire risk.
Please do not dispose tampons or sanitary napkins in the toilets! Toilets come equipped with sanitary (brown paper) bags and a waste bin.
Please ensure that the iron is turned off unplugged after each use. Please use the ironing board provided.
All hot cooking utensils to be placed on a board, not on the bench or coffee table.
Windows and DoorsPlease close all windows when you leave and make sure the doors are all shut tightly.
Please respect our home and treat it with care.
Guest Behaviour
All guests have the right to enjoy their stay and the peace and privacy of their rooms.
Please respect the accommodation
Harassment of any kind will not be tolerated.
Trespassing ~ any unauthorized person will be deemed to be trespassing and will be asked to leave the premises.
Please respect our neighbours and turn the noise down between 10pm and 8am.
Alcohol
Alcohol may be consumed (in moderation please) No glass is allowed in the spa for safety reasons.
Private Areas
Draws, cupboards & Rooms labeled private are for private use only. Please respect our Privacy.
Water
Please be mindful of water at all times, especially in the summer as we use tank water collected when it rains. Please do not run the tap while cleaning teeth or rinse dishes under running water and note that we only have sufficient water to shower once a day.
The property has 2 water systems – Filtered Rain water and recycled water from the sewage treatment.
Rainwater
Filtered Rainwater used in bathroom, basin and sinks. It is suitable for bathing.
Filtered Rainwater is used in the kitchen is used in the kitchen it is suitable for drinking
We also supply bottle water
Recycled Water
Aqua-nova aerobic wastewater treatment systems are the modern, environment-friendly alternative to old-fashioned septic tanks.
Recycled water is used in the paddock. This water is identified by the purple coloured pipe. DO NOT drink or allow children to play in this water.
Aqua-nova Aerobic Wastewater Treatment Systems ~ Please be CAREFUL about what go down the drain!
Scraps and peeling produced in the preparation of food should not be disposed of down the sink,
Remove food scraps from plates and utensils prior to washing
Dispose of waste food in the rubbish bin or compost.
DO NOT dispose of fats, oils, greases or mineral based greases down the sink. Please wrap up fats & oils in newspaper and dispose in the rubbish bin or in the compost bin at the back of house near car pack.
IMPORTANT DO NOT DISPOSE ANY MEDICINES, CHEMICALS, SOLVENTS OR PAINTS DOWN THE DRAIN
DON'T ~ use toilet cleaners or Blue Loo because they are anti-bacterial and will affect the system.
DON'T ~ clean paint brushes in the sinks/system
DON'T ~ Use or pour kerosene into the sinks/system
DON'T ~ Allow foreign matter such as sanitary napkins, cotton balls, cigarette butts, disposable nappies, or nappy liners to enter the system as they causes blockages and add to solid waste.
DON'T ~ Use bleaches, antibacterial, or antiseptic solutions. If you need to use these products, place in a bucket or bowl and dispose of the water in the yard.
APPLY THE GOLDEN RULE – IF IN DOUBT, LEAVE IT OUT!
Fireplace Safety
Never use flammable liquids to start a fire
Use only seasoned hardwood (Wood supplied).
Never burn cardboard boxes, trash or debris in the fireplace.
Open the damper before staring a wood burning fire
Teach children about dangers of fire. Guard around the fireplace is for children safety please ensure the door is closed. Children can get burned not just by the fire but by the glass and metal doors surrounding the fire.
Do not use lighter fluid to start a fire
Use long matches
Never leave a fire unattended.
Fireplace gloves are a safety necessity, long fireplace gloves offer maximum protection please use them.
Cleaning Requirements
As part of our quality service, the house is thoroughly cleaned and tidied ready for your arrival. In return, we ask that you respect our properties and leave them in a suitably clean and tidy condition.
Rubbish
Please remove all rubbish (newspapers, magazines, cartons) from the property before check out.
Place in the outside dustbins provided.
Washing Dishes
Please wash all used and dirty dishes, pots and pans and put them away into the kitchen storage cupboards.
Floors
Please sweep and/or vacuum all floors before leaving the property.
Towels
Place all used towels in to the bathtub before you leave the property.
Laundry
Please strip the beds, and leave all sheets and pillowcases on top of each bed. Please leave the mattress protectors and blankets on the beds.
Keys and Remotes
Please ensure that the correct number of keys/remotes is returned to the property on departure.
Power
In order to preserve our fragile environment, will you kindly turn off all lights and heaters units every time you leave the property.
Outside /Around the Farm
Stay on the track. You may get lost if you leave the road or walking track. Leave gates the way you found them. If Closed then close the gate.
Watch your step
Be wary of wild animals. Stay well back from goannas, snakes, dingoes, cattle & horses. People have been seriously injured or killed by wild animals. Be very careful about approaching any injured animal, such as kangaroos or possums. They are likely to bite and scratch if you attempt to touch or move them.
Never feed or play with wildlife. You may get bitten or scratched. Human foods may be harmful to wild animals. Animals can become aggressive towards people when fed.
Avoid bites, stings and scratches. Wear protective clothing and insect repellent to protect yourself from stings, scratches and insect bites, especially bites from ticks. Detour around snakes, never provoke them.
Take care near fire. Supervise children near open fires. Always put the fire out with water, not sand. Sand retains heat and children have been severely burnt when fires have been covered with sand.
Be Sun-smart. Wear a hat, shirt and sunscreen, even on overcast days, to avoid sunburn. Drink frequently to avoid dehydration. Sunglasses and a sun hat are essential to protect yourself from sunburn.
Unplugging Appliances
In an effort to reduce use of energy and maintain a safe environment, we unplug as many appliances as possible. Make sure that when you leave the residency you unplug the coffee pot, and all small appliances you may have been using, like the toaster, kettle & iron, etc.
Please UNPLUG and turnoff the space oil heaters when you are not in the rooms.
Snakes
If you see a snake, then avoid it, do not attempt to move it or touch it. If you see a snake near the house contact caretakers.
Snake bite
In the extremely unlikely event that you are bitten by a snake.
Do not wash the area of the bite! It is extremely important to retain traces of venom for use with venom identification kits.
Stop lymphatic spread – bandage firmly, splint and immobilize! Bites to the head, neck and back are a special problem – firm pressure should be applied locally if possible.
Phone an ambulance on 000
Your address is Rural Number 19, ESK FOREST RD, off the Hampton Esk Rd, ESK Queensland.
First Aid Kit
A first Aid Kit is located in the cupboard in the kitchen under the kettle.
In Emergency
Phone an ambulance on 000
Our address is Rural Number 19, ESK FOREST RD, off the Hampton Esk Rd, ESK Queensland.
While you are our guest, we ask that you respect the house, wildlife and environment. If there is damage or excessive trash left, you will not be invited back.
As a guest, you should take nothing but picture and leave nothing but footprints
Thank you very much for your attention and your consideration of these House Rules. Should you have further questions regarding your stay, we would be happy to hear from you at any time.
Please sign the guest Book!
We wish you a pleasant stay at Twilight 2 Twilight Country Retreats.