Sneak peek!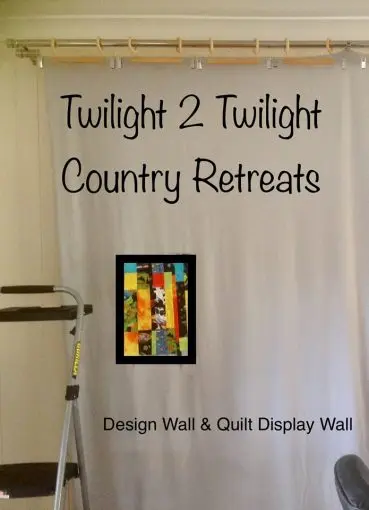 Look at what's new on Retreat! A Design Wall and A Quilt Design Wall
Twilight 2 Twilight Country Retreats At Redbank Creek SE QLD
Introducing the fresh, bright and beautiful Facility at Twilight 2 Twilight Country Retreats The Retreat is Fully Air-Conditioned (Reverse Cycle Ducted Daikin Air- conditioning 7 Zones), New Wall Oven, New Bathroom, & Powder Room.
Our Venue is all one level with no stairs, easy access, plenty of parking.
Entrance at back of house at ground level
Use of studio and craft tables ~ All participants will use custom made workstations (sewing cabinet & scrapbooking table) daylight Portable Lamp, a scrap Bucket,  and sit comfortably on ergonomic chairs for many hours as needed!
Taking Booking for 2020!
VIP Guests ~ Could you please let Tam know ASAP your preferred dates for next year!
To avoid disappointment!
Given the popularity of previous weekend escapes don't leave it too late to register your place. We are confident that you will enjoy our weekend retreats.
Call Tam on 0409 343 868 to book your groups Retreat
… a great place to create, unwind, relax & recharge!