NEW SPONSOR!
WELCOME!
 We're excited to announce that "Fabrics at Ferny" has come on board as a sponsor of Twilight 2 Twilight Country Retreats!
60 Goodies for our Goodie Bags!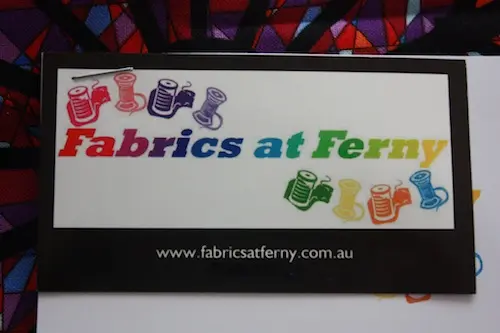 About Fabrics at Ferny
Fabrics at Ferny was established in 2010 in Ferny Hills. It is now being operated from Samford in Queensland and our website has an extensive range of quilting & fashion fabrics, supplies and handmade items. Check out the website.
Where you can:
Enjoy shopping online anytime of the day (and night) from the comfort of your home knowing that your purchase will be handled efficiently and professionally and with a safe and secure payment gateway.
Sign up for our newsletter (you will recieve no more than two emails a month) which give you information on
New Arrivals

Promotions
Special offers
Dates for shopping opportunities in samford
CCC (Craft/ Chat/ Cuppa) – a sew & chat group who meet in Samford. Bring along your own project or help out with our charity sewing.
For further information please phone Carmel on 0438723867
 OPEN
24 hours/day, 7 days/week
Shop Online for:
Quilting & Fashion Fabrics

Quilting/Patchwork Supplies
Haberdashery
Handmade Gifts
Benefits
Everyday Low Prices

Rewards to FAF VIP Members
Free Postage within Australia
All orders packed and shipped next working day