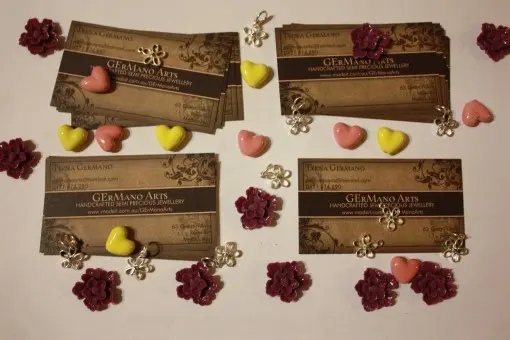 GErMano Arts Handcrafted Jewellery Thank you Teena so much for your constant and continued support! I really appreciate it!
These Goodies are for the Goodie Bags on Retreat!!!
Thanks again x Tamara
Retreat & Event Sponsorship
Twilight 2 Twilight Country Retreats is always looking for sponsors who are willing to provide donations in return for advertising, both at our events (in goodie bags, & giveaways) and on our blogsite, Facebook and main website.
All sponsors who support our events/retreats will have a link to their website from ours and will be advertised on a handout or leaflet included in the goodie bags, and your donated products will be wrapped up including your business name and contact details.
If you are interested in becoming a sponsor or vendor for one of our retreats, please contact Tamara!
Website Advertsing
In addition to becoming a sponsor of an event, we welcome businesses, and community groups that would like to advertise on our website. The Twilight 2 Twilight Country Retreats website can provide a number of ways to promote your business, including site advertising, and major event sponsorship/website advertising.
If you would like more information, please see our Advertising Page.