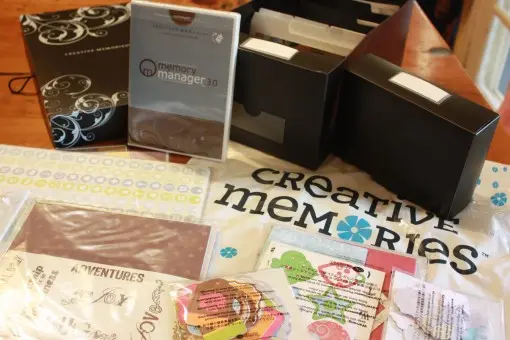 Welcome Aboard Glynis Limberg
Kindly donated by Glynis Limberg Creative Memories Independent Consultant. Thank you so much for your support!
50 x Make & Take kits (Donated for our goodie bags)
About Glynis Limberg
Hi! My name is Glylnis Limberg and I've been a Creative Memories Consultant for two years now. My husband, Ray or any of my four boys, Kurtis, Liam, Steven or Harrison, help me with the 'heavy lifting' – which really isn't so much, but they like to be involved.
For a person who always felt shy, I sometimes can't believe how Creative Memories has helped me grow personally. Now I'm building a team of Consultants to help share the Creative Memories experience. One of our most popular ways to share this experience is through a Party – a home event that really showcases the wonderful Creative Memories products.
Are you looking for a rewarding and fulfilling way to be your own boss and earn what you deserve? If so, I want to talk to you and share this great experience!
PS You can earn your Business kit free…WOW!
Contact Glynis
ph 0419652966