Create, unwind, relax, recharge
My Support a WAHP Interview!
For the "In the Spotlight" Competition
Tell us a little about the person behind the business?
My name is Tamara and I am a 32-year-old mother (WAHM) of three children (two beautiful, energetic daughters & a wonderful son!). I am blessed to have a wonderful family and the very supportive husband who encourages my creatively and hobbies. I lead a lifestyle where creativity is part of my everyday. I am a very busy mum who runs not one but two small business from home, Quick Stitch Quilting (QSQ) a long arm quilting service & Twilight 2 Twilight Country Retreats (T2T).

And now a little about the business itself?
T2T is an exciting new leisure business offering flexible and affordable accommodation options for craft groups, families and corporate weekends. The concept is based upon guests arriving at twilight, enjoying their stay (either fully catered, semi catered or self catered) and instead of being rushed out, not departing until twilight. This is ideal for craft groups wanting to maximize creativity time.
Situated in the historical and scenic Brisbane Valley just outside the picturesque small township of Esk, the retreat is approximately an hour and half from Brisbane or one hour from Toowoomba.
Recently extended, accommodation consists of 4 bedrooms (max 10-12 people), 2 bathrooms (incl. a spa bath), a dedicated studio craft room with 10 individual craft tables, formal dining room and a fireplace in the living room. Guests can also relax on the front deck, which is ideal for a glass of wine with cheese in the afternoon.
Guests choose from three meal options, fully catered (all meals prepared for you plus snacks, juices, fruit & chocolate), semi catered (food provided for you to prepare) or self catered (use of fully stocked kitchen incl. slow cooker, fan forced oven, microwave). Minimum stay is 2 nights with discounted economical rates for stays during the week. All organized craft groups receive goodie bags on arrival.

How did you come up with your business name?
As a family going on holidays, we found it a little upsetting that you go away for a relaxing weekend and have to check out at 10:00 on departure. So we started thinking how guests could check in at twilight on the Friday night and not check out until twilight on Sunday afternoon. Hence Twilight 2 Twilight.
What made you want to begin a WAH business and how did you get started?
T2T sprouted from family / friends who supported and encouraged this adventure and from there the idea has grown…. The retreat is my families weekender that my husband & I use fortnightly. My cousins & friends decided that it would be prefect for a girls escape from housework, cooking, cleaning, husbands & kids. We trialed a few weekends to see if it would work and the word spread from there.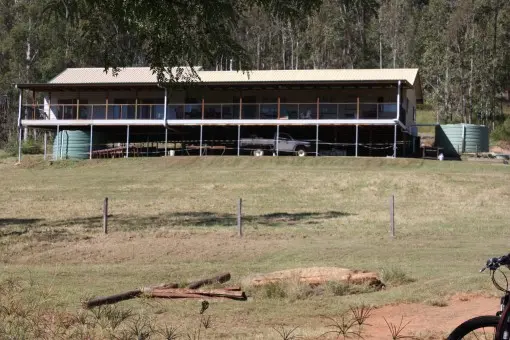 What motivates you to keep your business going?
I love going away on retreat myself with my group of friends. It's fulfilling to see guests enjoy themselves and especially when they come back time and time again. I especially enjoy a hug from the organizer or other guests who had such a great break, they just don't want to leave.

Do you have a current best-selling product or service?
Most popular is the fully catered weekends, however for a more economical stay, the self catered option is gaining popularity as it allows guests to extended their stay for another night or two. Weekday retreats are also showing increased interest.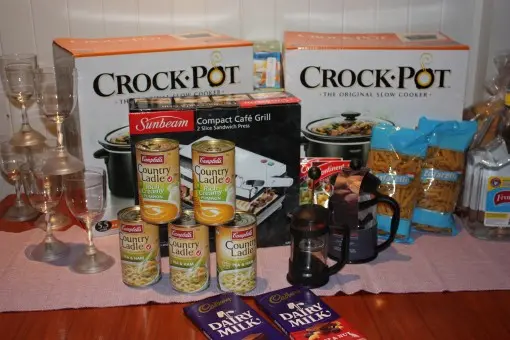 How do you advertise your business and which methods have proven more successful?
Word of mouth has proven to be the most successful. The business has its own website address, Facebook address and blog's. I also take brochures to craft shows.

How do you juggle your family and your WAH business? Any tips for other WAHP's?
Both my business are services ~ so I am able to do most my work at Night.
After having five years at home with my three children, I realized the advantages of working from home such as having my time, flexibility to attend something important at pre prep, like excursions, or just dropping and picking my children up from pre prep each day.
Having an awesome website, that is designed to take bookings / payment is essential to save time.
And finally, what advice would you give anyone wanting to start a WAH business?
Be passionate, get your spouse on board and dare to dream.
Do you offer any discounts to support a WAHP fans?
We are offering free advertising in our goodie bags which are given to guests on retreat. A great way to get your product to a specific market.